I have always been a planner. I make lists to make lists. It drives my husband nuts, but we've never missed a doctor's appointment or any of the kids' sports games. Now that my kids are a bit older it's time to take them to Disney. I have therefore been presented with the ultimate task of planning a flawless family Disney Orlando vacation. My first step was to put together a list of everything I would need to address for the trip. I started about a month before we were due to go. What do you need on any vacation? Lodging, Food, Entertainment, Transportation, etc.

With that I started my first list and went on from there. Armed with my favorite search engine I started out by narrowing down which resorts would meet my families needs and finally settled on the one that was by Disney, offered free breakfast, and complimentary shuttles to all the major attractions. I also secured our flights and rental car. I was able to get a nice vacation bundle deal that included all three of these things.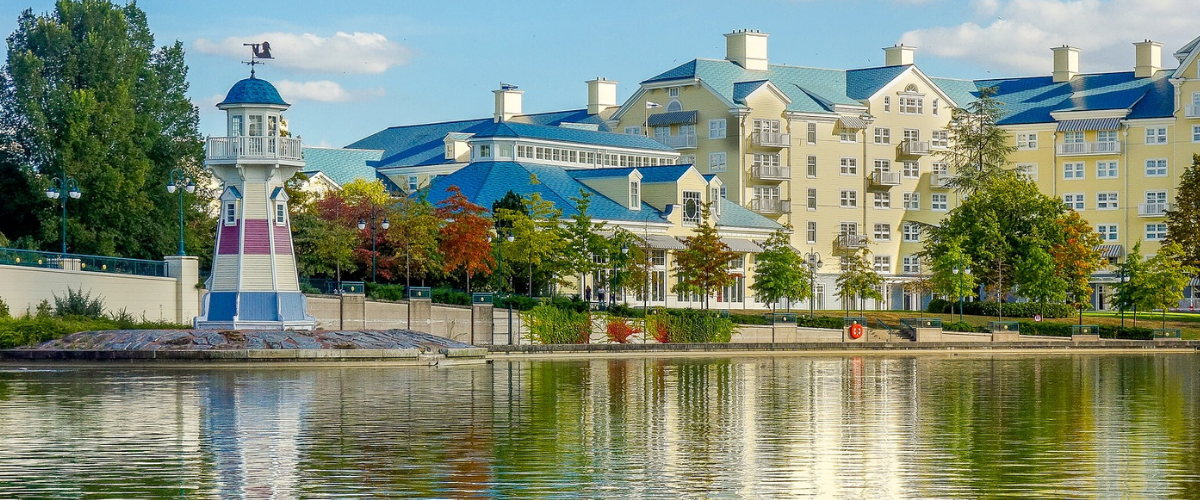 With lodging and transportation taken care of, now, the hard part. Orlando is well known for all the amazing attractions in the area. It's darn near impossible to go there and NOT check out some park or outlet mall. We only had a limited amount of time to spend in Orlando, only 5 days, but that was enough. I decided we had to account for 2 days at Disney. If we did 2 parks a day, and hit the 4 major ones, the kids couldn't complain. So I went and found a great deal on 5 park hopper passes that would be valid during our trip. I decided that we would probably just spend the first day at the resort and then the last day packing and heading home, so there's really only 1 other day that needed planning. I had heard about the new ICON park on International Drive. It offered a wide variety of attractions in one area (wax museum, aquarium, the Eye, etc), some great eateries, and even some shopping, so a little bit of something for everyone. That was where I planned we'd be spending day 4. And with that decided, the Entertainment was taken care of and crossed off my list.

As far as the food was concerned I planned to eat 1-2 meals out each day and stock up on healthy snacks to keep in the room. I figured it's my vacation, too, I don't want to spend it cooking and cleaning! To be fair, room service and delivery was also an option. My husband and I saved up a lot of money for this trip. An Orlando Disney vacation for 5 people, we knew, wouldn't be cheap. I think this was the one time my husband was happy that I was a planner. We didn't want any surprises, even though I also planned for those. Now, about a week before we were due to leave, I made the kids each put together a Disney packing list for themselves. The stuff they'd be bringing with them on the trip. I reminded them to bring a extra socks and to pack a camera, but other than that they were on their own. If they forgot something, it was on them. They were old enough to use critical thinking and say, "Hey, I'm going to be away from home for 5 days, what do I need to survive?"

I had all three of them submit their list to me for approval. I would be checking their bags to make sure that everything they're bringing would be necessary. Baggage fees are no joke and we're not going to pay extra if we don't absolutely have to. All of them forgot a few basics, like their toothbrush and phone chargers, but other than that everything else looked good. I was happy to see my daughter planned to bring a book with her. She was smart enough to know we'd be spending a lot of time in lines down there and was going to be multi-tasking by getting some of her mandatory summer reading done. That's my girl! My boys, however, planned to fill their in-between time with their handheld video games. The Mother part of me wanted to make them pack a book, the mom part of me kept reminding me that it's fine, it's a Vacation. So, I compromised with myself and didn't make them bring it, but did recommend that they bring something to read. In the end, they ignored my advice. I will however remind them about it when it's a week from school starting back and they had yet to finish their summer school work, while me and their sister binge on Netflix, they'll be required to stay in their room and finish it all.

Our vacation was amazing. We did everything on my Orlando vacation planning list and even a couple extras. The kids were amazing. No arguments, no whining, no problems at all. That's one of the benefits of traveling with older children. They seem to understand the value of money and the fact that vacations are not cheap. They appreciate it when we treat them out and reward us by making it easy on us to parent so we could enjoy the vacation, too. Overall it's safe to say The 5 Disney Packing List Essential Items You Won't Read About Anywhere Else resource was necessary. Excessive, and compulsive, but utterly necessary.